Dear AFM users,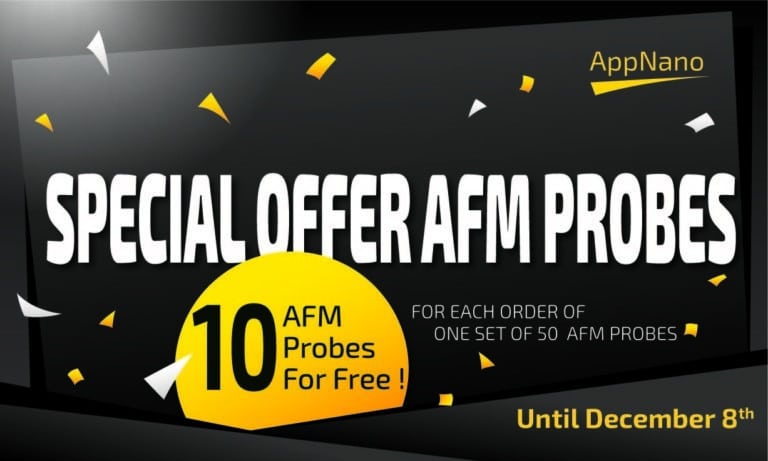 CSInstruments, distributor of AppNano AFM probes, proposes you a great offer to expand your research :
1 set of 50 probes = 10 identical probes for free* (offer valid Until December 31st, 2017)
This offer is valid for the most common AFM probes (contact, non-contact, electrical, MFM/EFM…) used for all applications and measurements modes.
Order a set of 50 Applied NanoStructures probes before December 8th 2017 and get 10 identical
probes for free.
In addition to this offer get a CSI gift** ! (USB flash drive, USB power bank, Action camera…)
AppNano Probes are compatibles with Nano-Observer AFM and most commercially availables SPMs.
More information about our AFM probes, click here
Ask a quotation : afm.probes@csinstruments.eu
* This offer is not applicable on the following series of probes : HART, Colloidal, Doped Diamond, Super Sharp, Membranes, high quality budget…
** Receive a CSI gift for each order superior of €1500.
CSInstruments products
AFM Probes Shop