ResiScope II
AFM Electrical characterization
The ResiScope II is a unique system able to measure AFM resistance over 10 decades with a high sensitivity and resolution. It can be combined with several dynamic modes as MFM/EFM (AC/MAC mode) or KFM single‐pass (AC/MAC III) providing several sample characterization on the same scan area.
The measurement is made by applying a DC bias between the sample and a conductive AFM probe (tip at virtual ground). The tip is scanning in contact mode using the laser deflection for the AFM feedback . As an independent measurement, the ResiScope II measures the sample resistance through the High Performance Amplifier (HPA).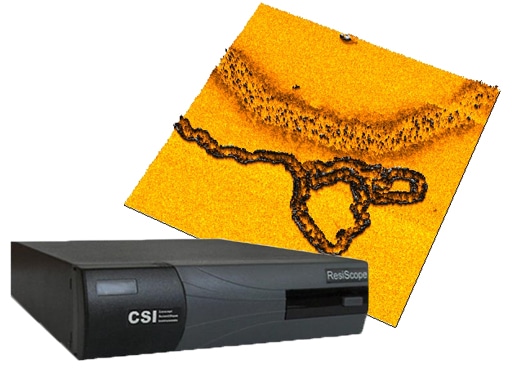 Applications :

 Photovoltaic


 Semiconductors


 Oxyde characterization


 All conductive characterization